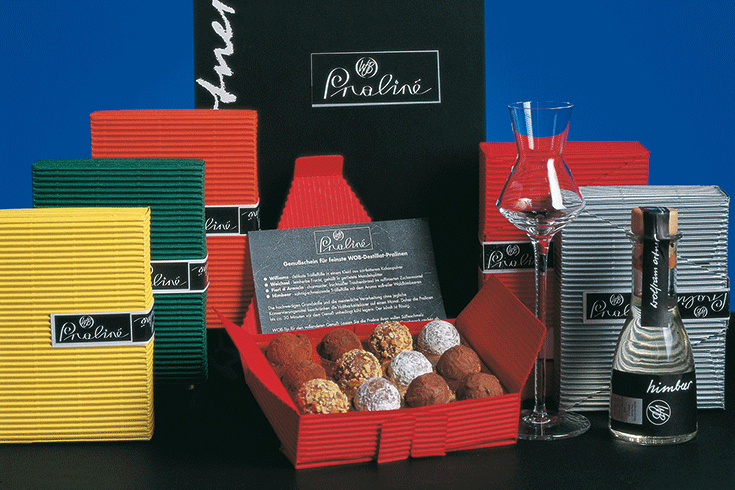 The discovery of the interior
Our pralines with brandy, for which we came up with an unusual cover, are a sweet seduction. However, it is also seductive and thrilling to open something attractively wrapped. A certain charm lies in revealing the still unknown contents - and this is also a part of the joy of receiving presents. It is almost as much fun for those who are giving to lovingly wrap something desired or even something surprising, as it is for those receiving gifts, such as the following.
Glasses in the classy WOB-design.
Selected distillates in bottles with artists' labels.
Liquor-filled chocolates with matching fine spirits.
"There are hardly any limits to your individual requests in gift sets!"